Paraparesis or Partial Paralysis
My name is Cheryl B. I came to Abundance Acupuncture in February, 2009 because I was suffering from a condition called Hereditary Spastic Paraparesis. Basically that means stiffness in both legs. Unfortunately it also spread to my arms, hands and affected my speech. Because I have stiffness in my legs, my balance is very poor. I would fall anywhere from 1 Ė 5 times a week. Sometimes I would fall 3 times in one day.
I have had this condition for about 11 years. As a result of my condition, I had to quit my job working in a cheese processing plant. I find it challenging to do everyday tasks. I can do them it just takes me a lot longer because of the stiffness and unbalance. If I stand for prolonged periods of time my toes get sore. Walking is difficult because I have to be aware of what is on the ground in front of me. Uneven surfaces (grass, gravel, etc.) are extremely hard to walk on.
I have tried many different things trying to receive some form of healing. I have been to physical therapy, massage therapy, a chiropractor, a health kinesiologist and even tried singing Tibetan bowls. None of these have produced prolonged relief. When I started acupuncture I was taking 5 muscle relaxers per day. Within the first 1 Ĺ months I was off all of my muscle relaxers. To me that was an amazing accomplishment. The muscle relaxers were replaced with natural herbs.
I have had a lot of relief in my muscle stiffness. My balance has also improved. I still fall, but not nearly as much as I used to. I have gained more confidence to go places alone because I am not as fearful of falling. I seem to be more joyful having something that has had a healing affect on me.
I came to a plateau where I was not seeing any improvements. The acupuncturist recommended that I try physical therapy along with acupuncture. That was a great suggestion. The therapist focuses on my balance and walking technique. I have exercises to help strengthen my leg muscles and my core stability. Now when I go to acupuncture I go into the clinic with tight muscles from exercise and weight training and I can feel relief in my muscles before I even leave the clinic.
Coming into the clinic gives me a sense of peace. Everyone is very caring and positive and they take the time to get to know their patients personally. I definitely have a long healing journey ahead of me but at least I know that there is acupuncture that can help me on my journey. I am in this for ďthe long haulĒ. Optimal health and walking 3 miles a day are part of my goals. I believe you have to stay positive and full of faith and hope.
Unexpected Stroke Recovery After Four Years
My name is Kurt K. I had a stroke in 2011 and lost 90% or more of the mobility in my left arm & hand and in my left leg & foot. I started my recovery as an inpatient and continued as an outpatient. I tried everything that I could to get better including lots of medications, physical therapy, and even Botox injections, but after one year my left fist was still immovable and tightly clenched, I could barely move my left arm, there was no movement in my left ankle, and I dragged my leg around like a club. My doctors and therapists told me that there was no chance of further improvement. According to them I was going to be like this for the rest of my life.
Since I hadnít seen any improvements for years I felt that I had nothing to loose. I had also developed a constant throbbing pain in my left side and recently began to have pain in my right arm from trying to compensate for my disabled left side. It was difficult for me to sleep and I felt exhausted, irritable, and depressed. To make things worse I had recently fallen and broken my left arm. I couldnít feel comfortable or confident in my self.
During my first six acupuncture treatments I was amazed to find that I could wiggle my fingers and move my left arm for the first time in four years. I was super impressed. We set up a plan for five more months of treatments and things have gotten better, and better, and better. The pain in both arms is gone, I can walk without a major limp, and I have 80% more movement in my arm and fingers. I can scratch myself when I itch and I can get on the floor and play with my dog without worrying that I would be unable to get up off of the floor. I am sleeping better and Iím no longer irritable and depressed. I feel more confident, more alert, and better able to deal with problems that come my way.
I wish I had found Abundance Acupuncture sooner because Iím sure I would have made more progress and it would have happened faster. I want to tell everyone who has a stroke, ďDonít wait. Start getting acupuncture as soon as possibleĒ.
More Stroke Recovery Testimonials
Best Therapy for Stroke Recovery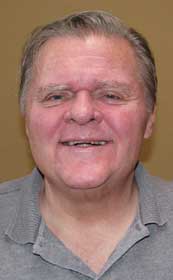 My name is Clyde P. I came to Abundance Acupuncture in January 2016 because I had been suffering the after-effects of a stroke for six months. My entire right arm was completely paralyzed and my right hand was swollen and tightly closed. My right leg and foot were stiff and movement was very limited. I had difficulty completing sentences because I was often unable to remember common words. After the stroke I was suddenly unable to function and participate in life. These restrictions left me feeling frustrated and anxious. I tried medications such as Buspar, Tramadol, Vasotec, Proscar and others, as well as physical therapy to resolve this problem, but only had limited results.
After my first treatment at Abundance Acupuncture I noticed increased flexibility and mobility in my right leg. My right hand was also less swollen. With more treatments I found it easier to get out of chairs, my hand was less tight, and I could move my leg back for the first time since the stroke. It was very encouraging to see these improvements in my life.
After three weeks of treatments I was amazed to be able squeeze my right hand. Shortly after that I was able to pull my right elbow back and move my arm from side to side again. With continued treatments I felt increased vitality, alertness, and flexibility. My speech has also been improving a great deal during the last few weeks of treatments. In fact, I think that the Acupuncture has done more to help me than any other therapy.
In addition to the acupuncture treatments, the Chinese Herbs and Supplements recommended by Abundance Acupuncture have helped my recovery and boosted my energy levels. I would recommend acupuncture to anyone in stroke recovery because I have recovered functions which might have been lost forever. The treatments at the clinic are very relaxing. The staff is compassionate and listens to all my concerns. Bravo to all involved! Thank you to the moon and back!
More Stroke Recovery Testimonials
Right Side Paralysis: Stroke Recovery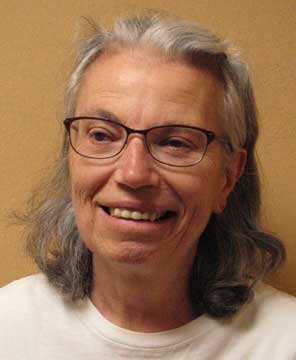 My name is Heidi R. and I live in Watertown. Iíve been coming to Abundance Acupuncture for 12 years. I have chronic back pain due to arthritis and treatments from this clinic have eliminated the need for strong pain medication and has greatly enhanced my quality of life over the years.
Last July, I was looking forward to retirement after 50 years in the work force; however, on July 3, 2017 everything changed. I awoke not feeling well and decided to go to the urgent care department at the local hospital where I was told that I suffered a stroke during the night. I was transferred to Waukesha Hospital for 2Ĺ weeks and then released to home care. As a result of the stroke, I lost control of my right side. It affected my walking, my right arm, my speech, and I was restricted to sitting in a wheelchair.
One of my cousins drove me to Beaver Dam every week so that I could receive treatments from Abundance. The first treatments were given in a chair and gradually I was able to get on the table again. My treatments included taking short walks outside in the parking lot while sampling Mulberry fruit from a nearby tree and eventually walking up and down the block.
As well, I received physical therapy from the local hospital for several months. I regained my driversí license in December 2017. In 2018, I received treatments every two weeks to strengthen my right arm, increase my walking, and it has also helped me to speak more clearly.
In addition to acupuncture, I use the ďYĒ in Watertown for exercise, which is four blocks from my house. I started with the ďCoach MeĒ program which involved working out three times per week and progressed to targeted exercise and personal training with a trainer. I also do specific exercises at home from my physical therapist that involves range of motion for my right arm including a pulley, weights, and floor exercises. As a result of all of these efforts, I have regained about 75% of my strength back and a great deal of my range of motion on my right side!
Now it has been approximately 15 months since the stroke and I am finally beginning to feel like myself again. My ultimate goal is to return to about 95% of strength and range of motion on my right side. The kindness and respect that I received from the staff at Abundance Acupuncture, as well as the treatments themselves, helped me with pain issues and to make continuous progress.
More Stroke Recovery Testimonials
Multiple Sclerosis and Lymeís Disease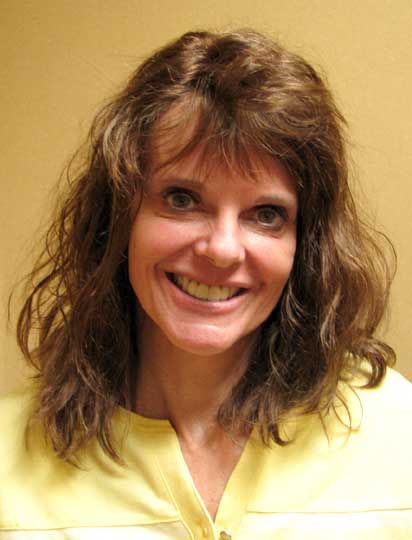 I have been diagnosed and dealing with the effects of Lymeís Disease and Multiple Sclerosis for 14 years. I have suffered from nerve pain, stiffness, burning feet, weak bladder, and difficulty walking.
When I came to Abundance Acupuncture late in October 2015 I was having debilitating pain in my right SI joint and nerve pain jumping down my leg to my right foot. There was always constant pain in my SI joint and my foot, usually at a level of 5. At times the pain level went up to 10 and it felt like I was being stabbed with a knife. I tried cold laser therapy, prolotherapy, nerve ablation and pain medication on this area with no lasting effects. Since the acupuncture treatments my pain level has been down to a level 2. Thatís huge!
There are other benefits that I didnít expect. After the first treatment one of the acupuncturists, Shari Friedrichs, asked me, ďhowís your walking?Ē I said that I didnít know, put down my cane, and started walking swiftly around the office and even charged at David Milbradt when he came out into the lobby. The improvement in my walking seems to be holding. I can now do chores on my home property without always using a cane. Also, after the first treatment my bowel movements are normal, instead of all over the place. I also have a weak bladder which made me get up every night. Now I donít have to get up. Not even once!
Another issue I have is gallstones. I would have a build-up of stones which would cause pain under my right ribs and radiate up my back. To get relief Iíd have to do a gallbladder cleanse every 3 months. It consisted of drinking Ĺ cup of extra virgin olive oil at night and expelling the stones the next morning. David has me on a cocktail of herbs that warms up the area so it is not so sluggish. Well, guess what? Gallbladder cleanses are now past history. Lymeís Disease destroys connective tissue and now I am dealing with left arm and shoulder pain. Iíve been receiving much relief from the acupuncture for this area. Before, I would have spent money on prolotherapy to tighten the ligaments in that area. Hopefully, I will no longer need to do that. And just one more thing, I no longer have restless leg syndrome which Iíve been dealing with for years.
I would recommend acupuncture to friends, family, everyone. Even if it doesnít relieve the problem you come in for (which Iím pretty sure it will) youíll have other benefits to help your well-being and health. At Abundance Acupuncture they treat the whole body. I never dreamed acupuncture would help me as much as it has. I wasnít very knowledgeable about it. Iím told I have secondary progressive MS and thereís nothing I can do but live with it.
I think not.
Patty Porterfield
More Multiple Sclerosis Testimonials
More Gall Bladder Testimonials
More Restless Leg Syndrome Testimonials
More Bladder Problem Testimonials
Multiple Sclerosis Improvements

My name is Jeffrey F. of Beaver Dam Lock & Security. I came to Abundance Acupuncture in October, 2013 because I was suffering from Multiple Sclerosis. This was diagnosed two years and four months ago, but the symptoms really began two years before I was diagnosed. I didnít have pain issues but my mobility was impaired by weakness and lack of balance. I couldnít stand longer than 20 minutes and I needed a cane to get around. I had difficulty dressing myself and I was unable to continue the work which I had enjoyed doing. I was also more fatigued, had difficulty sleeping, and sometimes I felt depressed and hopelessness. I was scared and embarrassed about not being able to provide for my family.
I tried medications such as muscle relaxants and physical therapy and didnít see any significant changes. Chiropractic was helpful, but my condition was beyond what he could do. After the first treatment at Abundance Acupuncture I began to feel some improvements and I have felt steady improvements with each succeeding treatment. I have put my cane away and for the first time in years walking has greatly improved. I am moving three times farther and quicker. I can dress myself, do other things I couldnít do before, and my mood is sharper and more optimistic.
During the treatments I felt very relaxed and calm. Even though I hate needles acupuncture treatments are really OK. The clinic is quiet and the staff is friendly.
I have recommend acupuncture to many of my friends because it has made such a difference to me. Before treatments I felt like I was in my late 70ís even though Iím actually in my late 50ís. Now that my mobility is improving Iím feeling more like my real self. Thank you.
Relief from Bell's Palsy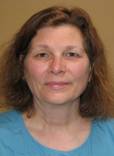 My name is Sharon B. I came to Abundance Acupuncture in January 2010 because I was suffering from Bellís palsy. I had this problem for 2Ĺ months.
The Bellís palsy paralyzed the right side of my face and I was unable to smile, chew on my right side, or close my right eye. I also felt painful burning sensations in my face. At times I felt like I would never get better. When David Milbradt said to me during the first consult, ďIím glad you came. I think we can help you.Ē I felt a great sense of relief and renewed hope.
I tried physical therapy which made very slight improvements in my facial movements and chiropractic which loosened up my tight neck. I was also taking ibuprofen for the pain. I began to feel some improvements in my condition after five treatments at Abundance Acupuncture and after 12 treatments I felt significant improvement. At this point in time my condition feels 80% better. My face looks symmetrical again and I am able to smile and chew better.
I have also had improvement in other problems like the tendonitis in my left ankle that prevented me from walking for exercise which is significantly less painful now.
During the treatments I felt peaceful and in good hands. The clinic is inviting and the staff is welcoming and caring. David and Shari are very persistent and patient. I felt very hopeful and started to show improvement after a couple of weeks.
I would recommend acupuncture to everyone because even though I came for one problem initially, Abundance Acupuncture treats the whole person. I feel generally healthier and my face has improved dramatically. I am looking forward to improving my overall health and continuing acupuncture treatments to maintain it.
More Bell's Palsy Testimonials
Relief From Bellís Palsy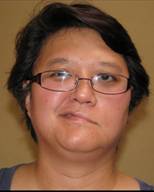 My name is Thuy P. I came to Abundance Acupuncture in July, 2011 because I had been suffering from Bellís palsy for about one year. This problem paralyzed the left side of my face and made it difficult to see well enough to walk down stairs without fear of falling down, drive safely, or read a book. I was unable to close my left eye so it constantly felt dry and it was hard to sleep properly. I was embarrassed because it distorted my facial expressions and slurred my speech. I gained weight when I couldnít do normal activities and I worried that I might not be able to fully recover. All of this left me feeling fatigued, depressed, irritable, and hopeless.
The doctor gave me prednisone, a steroid that didnít help my condition. Instead it created new problems like increased blood sugar, abnormal thyroid levels, and fluctuating blood pressure which continued to bother me for more than a year. After the first treatment with David Milbradt, the acupuncturist, I could feel my muscles moving a tiny bit.
After one month under the care of Abundance Acupuncture, I fully recovered. At this point in time my condition feels 98% better. My face feels normal with only a little tightness once in a while and I am able to fully enjoy my life. I have also had significant improvement in other symptoms like: muscle twitching, knee pain, and back pain. During the treatments I felt relaxed, hopeful, and trusting. The clinic is clean and inviting and the staff is very helpful, friendly and caring.
I would recommend acupuncture to people who have health problems that drugs canít solve or who donít want to use drug to treat their health problems. We now have an alternative to their health care that works without side effects. We donít need to continue to support the pharmaceutical companies which destroy our bodies when itís unnecessary, costly, and destructive.
More Bell's Palsy Testimonials
Multiple Sclerosis Improvements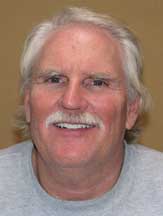 My name is Jeff G. I came to Abundance Acupuncture in December of 2014 because I have been suffering from Multiple Sclerosis for the last 36 years. I have serious issues with fatigue and it is quite difficult for me to walk or go up a set of stairs. I have tried many medications and have used supplements such as Biotin and Vitamin D to help resolve the side effects of these medications including weight gain and hair loss.
I started to feel some improvements after several treatments at Abundance Acupuncture. At this point in time my condition feels 15% better. This may not seem like much, but it is the most significant change which I have seen in many years.
I now have sensation in my legs and feet and am able to lift my feet to walk up stairs. I canít remember the last time I felt linoleum or carpet under my feet! My balance has also greatly improved and I no longer need to hold onto something when I am standing. Now that I can feel my feet on the floor I can close my eyes when I put on my shirt. I still have tingling in my legs and feet but, it has greatly improved. It has gone from a complete numbness to a slight tingling with much more sensation.
My neck pain is also much reduced and the herbs recommended by Abundance Acupuncture have helped me with my sinus congestion.
During the treatments I feel very relaxed. The clinic is great and the staff is fantastic. I recommended acupuncture to my friends and family because it works!