Relief from Neuropathy
<![if !vml]>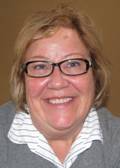 <![endif]>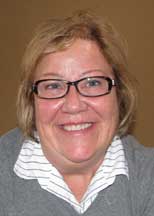 My name is Linda. I came to Abundance Acupuncture in March 2014 because I had been suffering from Neuropathy in my hands and feet for over 10 years. Diabetes and the side effects of chemotherapy had left me with unrelenting deep pains in my hands and feet. My hands were so numb and weak that it was difficult do simple things like buttoning my clothes and putting on earrings. My feet were completely numb and felt no superficial sensations at all unless I stepped on something very sharp which could then lead to open sores and infections. As a nurse I had difficulty doing my job and I had a series of five hand surgeries just to keep working. The pain interrupted my sleep and it left me feeling exhausted, irritable and helpless. Even walking and driving a car were hard to manage.
Pain pills did not help at all so I tried anti-neuroleptic medications and hand therapy with only temporary and very minimal results. I also had allergic reactions to most of the medications I took.
I began to feel significant improvements with the first four to six treatments at Abundance Acupuncture. At this point in time my neuropathy feels 60 to 75% better. I can do buttons and zippers, pick up coins, do sewing by hand, and put on most of my jewelry by myself. Walking is getting easier and I can now feel the car accelerator under my foot. I no longer have back pain, I have been able to eliminate my allergy and blood pressure medications, and the Chinese herbs provided by Abundance Acupuncture have helped reduce my edema and improved my energy level.
I felt relaxed during the treatments energized and amazingly good after them. The clinic is flexible with scheduling, itís a great environment for healing, and the staff is awesome. I would recommend acupuncture to everyone because it promotes better health and cures heath issues without the side effects of pharmaceutical drugs. As an R.N. I have learned much in the past few months that I never learned in 40 years of nursing. I recommend Abundance Acupuncture to everyone I talk to.
More Medication Elimination Testimonials