Insomnia, Fatigue, Pain, and Menstrual Cramps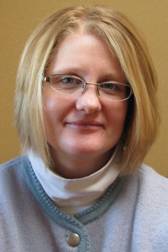 My name is Tiffany G. I came to Abundance Acupuncture in February, 2009 because I was suffering from back and shoulder pain, irregular periods with bad cramping, mood swings, bloating (all over my body), constipation, headaches, and difficulty sleeping. For two or three years I suffered from daily headaches and constant back and shoulder pain. Because I wasn't sleeping well I would wake up feeling fatigued and that would lead to mood swings and irritability. The constant bloating and constipation added to my daily distress.
These problems kept me from assisting my children and interfered with other daily activities like being able to go on long walks. I tried physical therapy, ibuprofen which took some of the edge off the pain, and sleeping pills that only worked with high dosages.
I began to feel some improvements in my condition after five treatments at Abundance Acupuncture. At this point in time my condition feels 95% better! I now feel energetic, well rested, and free from the back pain, shoulder pain, headaches and the bad menstrual cramps. I am able to play tennis, walk for exercise, and play soccer with my kids. I have also had significant improvement with the dermatitis on my face and I have lost five pounds!
During the treatments I felt my stress being released. They were relaxing and peaceful. The clinic is wonderful and the staff is patient, caring, and understanding.
I would recommend acupuncture to anyone of any age because it can improve anyone's health. When your body is functioning at a higher level it opens up a whole new world for you and everyone that you come in contact with.
More Menstrual Problem Testimonials
More Skin Problem Testimonials