"Calm Stomach" T-pills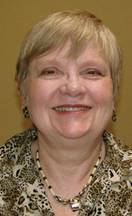 My name is Ann L. I came to Abundance Acupuncture because I was suffering from indigestion. On my recent trip to Israel I became very sick to my stomach. I took some of the "calm stomach" tea pills that Dr. Shari had given to me at my last acupuncture appointment and in 10-15 minutes I felt a calmness and my stomach felt fine.
On my trip many on our tour group came down with a wicked traveler's diarrhea and took Imodium, Pepto-Bismol, and antibiotics like ciprofloxacin which had little or no effect at all. Many of them felt wiped out by the diarrhea and some of them had the dry heaves.
I approached them a little apprehensively with my "Calm Stomach" t-pills to see if I would get a positive response. Those who tried them were greatly appreciated the relief they got from taking them. I will always keep them on hand for travel or home use. It's awesome stuff!
Finally Better After Months of Vertigo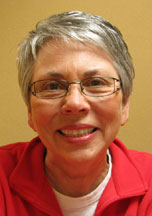 My name is Yvonne. I came to Abundance Acupuncture in March of 2015. I describe my decision to pursue acupuncture as a "leap of faith" because I didn't know what else to do. I was desperate for help to regain a normal life.
For the past 18 months I had been affected with severe vertigo and dizziness leaving me nauseated most of the time. I became disabled, having difficulty walking, riding in the car, grocery shopping, reading, gardening, and maintaining my house. I couldn't drive the car or ride a bicycle. Depression had set in and I was miserable. I rarely left the house.
I went through Internists', Neurologists, Ear Nose and Throat specialists, vestibular physical therapy and chiropractic treatment. I had a MRI, MRA, and a CAT scan to rule out stroke. I tried medications such as Meclizine and Diazepam. I was told there was nothing they could do and it would get better. It seemed to be getting worse.
Acupuncture has given me my life back. I regret waiting so long. I can now drive myself for treatment, go grocery shopping, take walks, play with my grandchildren and do most of the ordinary things that I used to do. I am still receiving treatment to completely eliminate any vertigo or dizziness. I am confident that it will happen.
The clinic environment is soothing and the staff is positive and professional. I look forward to each treatment and I feel my condition is improving every week.
I highly recommend acupuncture to others.
More Vertigo and Dizziness Testimonials
Relief From Tourette Syndrome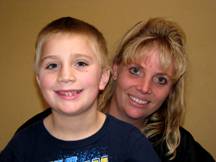 My name is Justin V. I am seven years old and I came to Abundance Acupuncture in November, 2011 because I was suffering from a head movement disorder caused by stress, anxiety, an upset stomach, heat spells, and a lack of energy.
I had this problem for four years. I felt sick to my stomach and often got so worked up that I would vomit. I would feel really warm, my head movements started up, and sweat ran down my body. It was embarrassing when this happed at school. It was difficult to do my best when all I wanted was to go home and take a shower. These problems also made it difficult for me to sleep and then I felt even more tired and irritable. I just wanted to sleep all day.
I tried chiropractic and Tourette syndrome medication, Haldol, Risperdal, and antidepressants. But I ended up with night mares and felt agitated, weak, and sleepy all the time.
I began to feel significant improvements in my condition after four treatments at Abundance Acupuncture. At this point in time I feel 80% better. I now feel energized and can eat all of my meals because I don't have an upset stomach anymore. I am able to focus and know what is going on at school. I am less agitated, laugh a lot more, and enjoy playing with the rest of the kids. My head movements have lessened and I can now ride my bike without training wheels and ride my Razor 4-wheeler all by myself.
During the treatments I felt relieved that something was actually helping me. The clinic at Abundance Acupuncture is wonderful and the staff is great. I enjoy taking my herbal pills because they help me a lot with school and my academics. If you have Tourette syndrome or a movement disorder Chinese herbal therapy can make a big difference.