Shoulder with Limited Range of Motion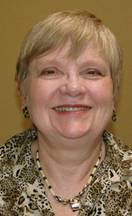 My name is Ann L. I came to Abundance Acupuncture in March 2011 because I was suffering from left shoulder pain from an injury. I had this problem for one year and 2 months. It limited the range of motion of my arm and I always had to stick my left arm in first whenever I put on a shirt or coat. Worst of all I could not hook my bra in the back. I had to hook it in front and then slide it around. Doing this on a daily basis made me feel really old.
After 10 months of doing this I finally went to a chiropractor who put my shoulder back in place but, my range of motion never went back to normal. I was told to try physical therapy to achieve normal range of motion. I thought, "physical torture; no thank you".
In February 2011 I attended a workshop by Dr. David Milbradt on "How Acupuncture Restores Health". In this presentation he read a testimonial and showed a picture of a patient that could not raise her arm up to her shoulder. After one treatment she could raise her arm over her head. "Awesome," I thought, "maybe it will work for my shoulder". And it did! After a few treatments I was able to reach in back and hook my bra. How wonderful such a small thing can be! The pain is gone and I have full range of motion.
It is great to be back in working condition with no handicaps! Thank you, David and Shari. Thank you, Chinese medicine!