Severe Back and Hip Pain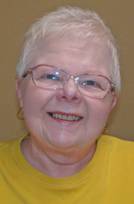 My name is Sonia. I came to Abundance Acupuncture in August 2009 because I was suffering from severe leg and hip pain and irritable bowel syndrome. I had the back and hip pain for 40 years but, it had become severe in the last 6 weeks. The pain was so bad it immobilized me and I couldn't stand up for more than 5 minutes. Walking was painful and I couldn't go as far as one block. It was difficult for me to partake in normal day to day activities and I felt hopeless and embarrassed.
I utilized physical therapy in conjunction with the acupuncture treatments and I began to feel significant improvements in my condition after five treatments at Abundance Acupuncture. At this point in time my condition feels 100% better. I am now able to stand, walk, and exercise. I have also had significant improvement in my digestive and bowel problems.
During the treatments I felt more in control of my health. The clinic is warm and welcoming and the staff is professional, competent, and friendly. I would recommend acupuncture to anyone wanting non-traditional Eastern treatments in addition to other Western medical help because it doesn't involve taking more drugs.
Diabetes, Weight Loss, and IBS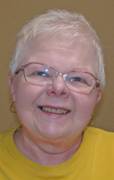 My name is Sonia, I came to Abundance Acupuncture in August 2009 because I was suffering with arthritis in my hips, Irritable Bowel Syndrome, Diabetes and overweight. I had these problems for several years
These problems made my life uncomfortable and in the case of the arthritis, problems exercising.
In addition to acupuncture I used physical therapy. I was on several medications for my diabetes including Actos, Glyburide and Metformin.
I felt great improvement in IBS symptoms and arthritis pain in four months and at that time I had been given the information by David about the negative effects of Actos and the danger to my body. I shared that information with my physician and he took me off of the medication and replaced it with Januvia. Due to that medication change, I lost 22 pounds in 6 months without making any significant changes in my lifestyle. This resulted in lower blood pressure and better blood glucose readings. Without the research knowledge of the staff at Abundance Acupuncture which they shared with me I would probably still be struggling with the above mentioned issues.
I would recommend acupuncture as a means of healing and education about our bodies to anyone seeking a more wholistic approach to their health.