Multiple Sclerosis Improvements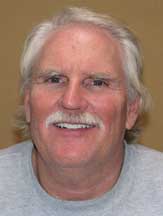 My name is Jeff G. I came to Abundance Acupuncture in December of 2014 because I have been suffering from Multiple Sclerosis for the last 36 years. I have serious issues with fatigue and it is quite difficult for me to walk or go up a set of stairs. I have tried many medications and have used supplements such as Biotin and Vitamin D to help resolve the side effects of these medications including weight gain and hair loss.
I started to feel some improvements after several treatments at Abundance Acupuncture. At this point in time my condition feels 15% better. This may not seem like much, but it is the most significant change which I have seen in many years.
I now have sensation in my legs and feet and am able to lift my feet to walk up stairs. I canít remember the last time I felt linoleum or carpet under my feet! My balance has also greatly improved and I no longer need to hold onto something when I am standing. Now that I can feel my feet on the floor I can close my eyes when I put on my shirt. I still have tingling in my legs and feet but, it has greatly improved. It has gone from a complete numbness to a slight tingling with much more sensation.
My neck pain is also much reduced and the herbs recommended by Abundance Acupuncture have helped me with my sinus congestion.
During the treatments I feel very relaxed. The clinic is great and the staff is fantastic. I recommended acupuncture to my friends and family because it works!