Headaches, Fatigue, and Weight Loss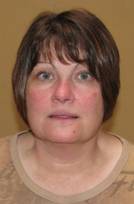 My name is Lynn S. I came to Abundance Acupuncture in October, 2008 because I was suffering from headaches, fatigue, irregular digestion (constipation), left knee & hip pain, and weight gain. I had some of these problems for five years and some so long I no longer remember when they started.
These problems contributed to a negative "so so" attitude about my life in general. I was pushing myself to participate only, not living with a purpose. These problems also caused me to feel irritable and hopeless. The pain limited my physical activity and made it difficult for me to enjoy exercise such as walking and biking.
I tried medications such as Excedrin and Tylenol for pain, nasal steroids for the allergies. I also tried physical therapy and chiropractic but only felt temporary relief until the next appointment.
I began to feel significant improvements in my condition after five treatments at Abundance Acupuncture. At this point in time my over all condition feels 85 % better. I have had 100% improvement in my headaches and digestion, so much that I have forgotten the conditions existed, and these were the primary reasons for trying acupuncture. I have even lost 6 pounds!
I now feel a positive instead of negative attitude about myself and I am able to relax and approach life with less frustration. I now control my thoughts instead of my thoughts controlling me. I feel less anxiety and frustration and have increased concentration and more initiative. During the treatments I felt relaxed and encouraged by the results that I felt after each treatment. The clinic is professional, yet personable and the staff is very caring.
The most important thing that I have learned is that the body has an amazing energy that can get caught in a traffic jam and acupuncture clears the road for the energy to flow. We just need to recognize the problem and reroute the energy before we crash and burn.