Foot Pain, Daily Headaches, and More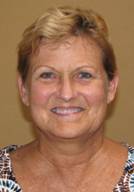 My name is Sue H., when I came to Abundance Acupuncture in November 2012, I was suffering from multiple health problems: severe foot pain, daily headaches, acid reflux, constant sinus congestion, a series of sinus infections, and frequently recurring colds & flues.
The foot pain was diagnosed as plantar fasciitis. It started in my heel, then radiated into the arch and ankle making it hard to walk without a limp. The pain was worse if I was on my feet for any longer than two hours, and at night it would wake me up with a throbbing ache. It was hard to work a 4 hour shift at the assisted living facility much less a 6-8 hour day. When I worked 6 hours I could hardly walk the rest of the day and the day after I had to sit with ice off and on. Finding more things to do while sitting became a way of life. I had recently been doing more walking for exercise and it was very depressing to stop being active because of the pain.
I tried wearing foot gear at night but, it irritated other parts of my foot. Injections in the foot did not work for me, and the prescription strength Ibuprofen (Piroxicam) aggravated my acid reflux problem. After 9 months of physical therapy I felt hopeless, fatigued by the disrupted sleep, and tired of going to the therapy sessions.
My doctor was considering surgery as a last resort, but I tried acupuncture instead. Now, after three months of treatments at Abundance Acupuncture, my condition feels 90% better. There is only a minimal amount of discomfort in my heel and arch, I am able to work a full 6-8 hour shift on my feet and then continue on to do other activities like gardening and walking later in the day. I can even run around with my grandchildren. I have also had significant improvement in my other symptoms. I no longer have daily headaches or acid reflux. My chest congestion has cleared, allergies are a thing of the past, and sinus issues are minimal. The pains in my upper back, shoulder, elbow, and knee are gone.
Herbs and Supplements recommended by Abundance Acupuncture helped with my allergies, head colds, sinus infections, and stomach problems. An herbal foot soak helped calm the itching I was having all over my body. Even a yeast infection didnít last long due to the foot soak and acupuncture.
During the treatments I felt calm and relaxed. The staff was very good about keeping me thoroughly informed and comfortable during treatments. I would recommend acupuncture to anyone because it allowed my body to heal without adding more medications. David Milbradt and Shari Friedrichs gradually helped eliminate the medications which increased my symptoms and health problems. I was never pressured to stop taking any of the meds I was on. When I decided to go off some of the drugs, acupuncture helped make the transition possible so that my body could heal without them. I am very pleased with the outcome Ė having better health without drugs. Since I started acupuncture I have also learned about acupressure which I can do myself. I find that it is very helpful for simple everyday aches and pains.
Testimonials from Patients Who Eliminated Medications