Relief from Bell's Palsy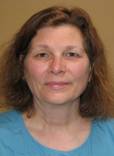 My name is Sharon B. I came to Abundance Acupuncture in January 2010 because I was suffering from Bellís palsy. I had this problem for 2Ĺ months.
The Bellís palsy paralyzed the right side of my face and I was unable to smile, chew on my right side, or close my right eye. I also felt painful burning sensations in my face. At times I felt like I would never get better. When David Milbradt said to me during the first consult, ďIím glad you came. I think we can help you.Ē I felt a great sense of relief and renewed hope.
I tried physical therapy which made very slight improvements in my facial movements and chiropractic which loosened up my tight neck. I was also taking ibuprofen for the pain. I began to feel some improvements in my condition after five treatments at Abundance Acupuncture and after 12 treatments I felt significant improvement. At this point in time my condition feels 80% better. My face looks symmetrical again and I am able to smile and chew better.
I have also had improvement in other problems like the tendonitis in my left ankle that prevented me from walking for exercise which is significantly less painful now.
During the treatments I felt peaceful and in good hands. The clinic is inviting and the staff is welcoming and caring. David and Shari are very persistent and patient. I felt very hopeful and started to show improvement after a couple of weeks.
I would recommend acupuncture to everyone because even though I came for one problem initially, Abundance Acupuncture treats the whole person. I feel generally healthier and my face has improved dramatically. I am looking forward to improving my overall health and continuing acupuncture treatments to maintain it.
More Bell's Palsy Testimonials