Quick Relief from Gout Pain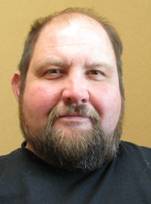 My name is Michael J. I came to Abundance Acupuncture in January, 2010 because I was suffering from severe joint inflammation and pain. I have been dealing with a Gout condition for 25 years but it really flared up for a couple of weeks before I came in for treatment. I had severe pain in my right foot & ankle and also in my right wrist. It was difficult, and at times, almost impossible for me to walk and it was embarrassing to hobble around. When my wrist was painful and inflamed I could not use it at all. The pain made it impossible to sleep properly and that left me feeling fatigued, depressed, irritable, and hopeless.
I tried prescribed gout medications, sometimes taking way over the recommended doses, but I only had slow and temporary relief. I began to feel significant improvements in my condition after two treatments at Abundance Acupuncture. At this point in time my condition feels 100% better. There is no swelling or pain and I am able to walk and function like normal. I have also changed my overall mindset about my body's health. I am exercising more and being more careful about what I eat. During the treatments I felt comfortable and well cared for. The clinic is comfortable and the staff is professional and friendly.
I would recommend acupuncture to anyone because it works. Acupuncture was unbelievably quick in relieving my joint pain! Most of us have heard that the body can heal itself. Acupuncture has proved this to me.
More Foot & Leg Pain Testimonials