Onset of Shingles (Herpes Zoster)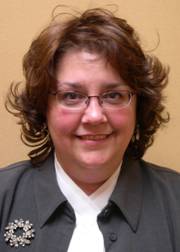 I was already being treated at Abundance Acupuncture for problems with my back when I was diagnosed with a case of shingles. My regular doctor prescribed anti-viral medication and strong painkillers. I was very distressed as this was my second time with shingles. I was prepared for six to eight weeks of pain and a lot of missed work. My doctor told me that there was also a risk of postherpetic neuralgia, pain that can continue for weeks or even years.
I came to see David the same day I was diagnosed and he immediately began a special acupuncture treatment called "Surrounding the Dragon". He also prescribed some Chinese herbs to help fight the virus. Anyone who has had this disease knows how intense the pain is, yet after only one treatment, it was immediately reduced. After two more treatments, my pain was entirely gone. In addition, the shingles stopped developing.
I never took a single pain killer and was able to go on with my life without any disruption. Because the disease did not progress, it lessens my chance of post-pain later on. When I told my regular doctor about this, he was astonished.
I wish that everyone who suffers from this disease could know of the wonderful and immediate relief that can be achieved through acupuncture. My faith in David's knowledge and skill is even greater than before. When I came to Abundance the day I was diagnosed, I was frightened and depressed but my confidence in their care was confirmed by the results. I feel sad that so many people, especially the elderly, suffer for years when I know that help is right here at Abundance Acupuncture.
Jenny P.