Night Sweats, Fatigue, and Neck Pain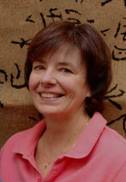 My name is Margo C. I came to Abundance Acupuncture in May of 2005 because I was suffering from night sweats, sleeping issues, low energy, and a limited range of motion in my neck from an automobile accident that happened in 1996. I had the neck pain for eight years and the night sweats had interrupted by sleep for two years. I would get up during the night soaking wet and the next morning I felt like I was completely drained. It took every ounce of energy I had to get ready for the day ahead so I could try to function normally and then I had difficulty concentrating and staying focused throughout the day.
I began to feel significant improvements in my condition after my third treatment at Abundance Acupuncture. At this point in time my condition feels 100% better. My energy level allows me to accomplish much more during the day and I am able to stay focused for longer periods of time. The neck pain is 99% better and the night sweats are no longer an issue. I have also had significant improvement with the pain I had in both knees and the shoulder pain that used to trouble me.
During the treatments I felt relaxed and calm. The clinic is peaceful and beautiful and the staff is always understanding and patient. I often recommend acupuncture to anyone I know because it does work and the results are long lasting.