Irritable Bowel Syndrome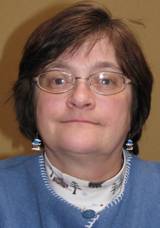 My name is Phyllis E. I came to Abundance Acupuncture in January, 2008 because I was suffering from Irritable Bowel Syndrome (IBS) and anxiety attacks. I had a lot of urgent bowel movements and intestinal pain which caused me to feel anxiety anytime I was away from a bathroom. I had this problem for more than 25 years. It started with a few IBS attacks per year and got progressively worse as time went on to end up at three times per week. As the IBS attacks became more and more frequent I became more anxious and fretful.
It also made it difficult for me to sleep and caused me to feel irritable, depressed, and embarrassed. I had a lot of pain and fear of loosing control of my bowels. After an attack I felt weak and dehydrated. It made it difficult for me to make long range plans because I couldn't go any where without thinking about bathroom availability in groups or crowds, with distances, and while traveling in a car, etc.
I tried medications such as Zoloft and three different digestive drugs to resolve this and they seemed to help at first and then lost potency as I continued to take them which required increasing doses to have the same effect. I began to feel some improvements in my condition after three treatments at Abundance Acupuncture. I started sleeping better and woke up with less anxiety. At this point in time my condition feels 80% better. I now feel like I can make more plans (especially traveling) and I am able to sleep better and I live with a lot less pain. My overall energy level has also increased. I have also had significant improvement in other symptoms like joint aches, especially in my knees and lower back. During the treatments I felt calm and relaxed. The clinic is great and the staff is very kind and helpful.
I was skeptical at first after being accustomed to Western medicine (treat the symptom, but not the source). Acupuncture has changed my way of thinking in regard to treating the source of the problem to improve the whole body. I would recommend acupuncture to anyone in pain because a person can find relief without any harmful side effects.