Recovery From a Broken Arm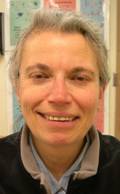 My name is Heidi R. I came to Abundance Acupuncture in April 2011 because I had recently broken my upper left arm in an accident. My doctor had prescribed narcotic pain medications like Percocet during the first week after the accident but, the drugs left me feeling generally confused and my memory was so bad that I had to write important things down so I would not forget them. Instead of the narcotics I wanted to use natural medicine like Chinese herbs and acupuncture to control the pain and aid in the healing process.
I am an aging Baby Boomer who had been diagnosed with Osteopenia in 2009. I was concerned that my broken arm might not heal easily and that my range of motion would be impaired. I am also left handed so it was important to have my left arm heal properly. I had used acupuncture to help with back pain several years earlier and I hoped that it would help with this problem as well. The dull ache in my arm made it difficult to shampoo my hair, tie my shoes, and find a comfortable position to sleep all of which depressed my mood. I wore a cloth sling for six weeks which greatly reduced my physical ability to write, cook, and clean.
I began to feel significant improvements in my condition after eight treatments (or a month of treatments twice a week) at Abundance Acupuncture. At this point in time my condition feels 95% better. The bone has healed naturally as confirmed by doctor visits and x-ray evaluations and I am able to perform the normal activities of daily living like cleaning floors, washing windows, vacuuming my house, weeding, gardening, and cutting grass with a hand mower. I have no pain in my upper arm, I am regaining my muscle strength, and I can move my arm 360 degrees forward and backward!
During the treatments I felt very relaxed and confident that my body and left arm would heal and return to good health without the need for surgery. The clinic is very competent and the staff is caring and understanding.
I recommend acupuncture to everyone I know because it has a long history of helping the human body and keeping general health at a high level without the need for expensive drugs or surgery. I am very pleased with my level of progress in Physical Therapy. After eleven sessions in the last five weeks my therapist, Kelly Lynch in Watertown, WI was amazed at my level of response. "Your progress has been phenomenal". Mark Roman M.D., my orthopedic doctor, said that my recovery was in the top 2% of patients.
More Arm & Hand Pain Testimonials
AUTO ACCIDENT RECOVERY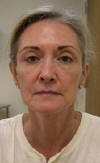 On 2/26/04, while driving to work, I was broadsided on my side by another driver running a stop sign. I almost lost my life due to many serious injuries and was hospitalized until 3/30/04, when I came home to a hospital bed in my living room. Through therapy, I progressed from the bed to a wheelchair, to a walker, to crutches, to a cane, to eventually walking on my own. I have so far undergone eight surgeries resulting from the accident.
All of this happened while my husband and I were living in Michigan. We moved to Wisconsin in July 2005. It was very stressful and worrisome leaving my doctors and therapists behind and it took me several months to find new ones. My new family physician, a fine doctor and enlightened man, referred me to David Milbradt of Abundance Acupuncture. My first treatment was on 9/23/05.
Last September, David and I began a journey together and we are still traveling. Aside from chronic pain, I had many other health issues resulting from the accident: I was weak, had no energy, was very underweight, had no appetite, had severe headaches and was taking at least eight prescription medications. I could barely go out the door and walk down the block. There was also the mental side of all this illness and pain: sadness, melancholy, short term memory loss, confusion and frustration. As we proceeded with treatment, David has addressed all these issues with extreme professionalism and expertise, amazing skill, great kindness and empathy. He is treating my body as a whole, including nutritional counseling, recommending needed supplements, and informing me of the good choices I can make to recover and sustain my health.
Over the months, David has enabled me to make great strides toward wellness. We have not had any overnight miracles and I did not expect any. Instead, my path has been one of gradual relief, hard work, consistency and staying with the program. I now take one medication on a daily basis, have gained weight, have an appetite, am able to do moderate exercise and can take 30 minute walks! I continue to have pain, but it is less severe and much more manageable. I have more energy, am more optimistic, and have begun to feel like a real person again, not an invalid. We continue to work.
Thank you David.
I also want to thank Margo and Shari for their wonderful kindness, caring, and genuine interest in me, and for pulling those needles out! Also thanks to Joel, new to the practice, who has also been very kind.
Sandra S. 5/7/06
CHRONIC PAIN and FATIGUE

After struggling for several years with chronic pain and degenerating health, I was introduced to acupuncture. That was the answer to my daily prayer to find relief from pain and regain some quality of life.
Now, one year later, I am well on the way to recovering my health and am brimming with optimism.
I have always been active and despite having had back problems and surgery in 1994, I am an avid motorcyclist. My husband and I were planning a month long motorcycle tour of Europe to celebrate our 40th wedding anniversary in 2006. In June of 2004, I suffered a severe fall down a stairway and despite many chiropractic sessions, I was unable to stand straight or walk for even a short distance without pain. I fought the pain 24/7, and went to work every day, but was completely exhausted. My quality of life was severely diminished. I could no longer do even simple household chores. In October of 2005, I suffered a spontaneous break in my pelvis. After that, the pain was intolerable. By Christmas, I could barely work. Even sitting was painful. Doctors said my body wasn't healing. All they could offer were pain medications. How could I ever tour Europe on a motorcycle in 6 months? My boss, in her compassion, gave me a gift card for an acupuncture session. What did I have to lose?
I remember the day, December 29, 2005, I sat with Shari Friedrichs and cried all the while she tried to explain to me how acupuncture works. My body was so broken and in so much pain, I told her I could not stand to listen. All I wanted was the treatment.
From that day forward, my health improved dramatically. By February 7, 2006, I was pain free! My body was healing. I continued my treatments, and today, one year later, I walk 5 miles daily and have lost 35 pounds.
I have always had a fear of needles, but Dr. David Milbradt has such a skilled, gentle technique that I soon welcomed the treatments which were always relaxing and pleasant. The entire office staff is supportive, kind and caring. I have never been treated more kindly or with more compassion by any medical office staff anywhere!
I encourage anyone that feels hopeless about their health issues and believes that nothing can be done for them to consider acupuncture. I'm glad I did.
Diane J.
January 23, 2007
SEVERE SHOULDER PAIN FROM NERVE DAMAGE
My name is Helen, and I have received treatment from David Milbradt for pain I suffered from a fall 2 1/2 years ago. The result of the fall was a broken ball on the top of my shoulder for which I had surgery to pin a new ball on that arm. I suffered a lot of pain with that operation and a lot of physical therapy. The following year I rammed the same arm against a door jam and broke the upper bone and damaged my rotator cuff. The end result was that I suffered with a lot of pain that limited my life. I could no longer use that arm, I lost my ability to keep up my house, I lost my appetite and 20 pounds, I was unable to sleep, and the severe pain led to anxiety and depression, I had given up hope of leading a normal life.
I visited local doctors and pain specialists in Madison. Doctors kept prescribing pain medication, but no relief came from the medication for any length of time. The medication not only didn't help the pain, but it also had negative side effects by adding to my depression and loss of appetite. The pain ultimately affected my health in such a way that it led to hospitalization. An EMG exam revealed nerve damage in my shoulder from the original fall 2 1/2 years earlier The doctor said there was nothing that they could do except for medication.
Just prior to my hospitalization, we were going to give one last attempt for relief and try acupuncture. While in the hospital, David came up to my room and gave an initial examination. After many questions about my condition and an exam, he applied a few pressure points on my leg. Surprisingly, I had more range of motion in my arm and he thought I would be a good candidate for relief through acupuncture.
I began treatments and remarkably the first treatment left me without pain for 3 hours. That was the most relief I had in 2 1/2 years. After the first three initial treatments, I noticed a remarkable difference in the level of pain ‑ it was a miracle. After a month of treatments I am almost pain free in that arm.
Life is so much different because of acupuncture: I have relatively no pain and a much greater range of motion in my arm. I am able to do almost any type of housework and activity. I can sleep again and the depression is lifted. I have a new lease on life because the pain is so much less. Acupuncture probably saved my life.
Since then I have recommended people to try acupuncture because it is so effective, so relaxing and it doesn't have any negative side effects. I enjoy the office help, the people are so helpful and friendly and David really cares about my health and my quality of life.
Thank you David for helping me and to your office staff for helping walk me through those first sessions.