Relief From Bellís Palsy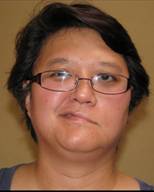 My name is Thuy P. I came to Abundance Acupuncture in July, 2011 because I had been suffering from Bellís palsy for about one year. This problem paralyzed the left side of my face and made it difficult to see well enough to walk down stairs without fear of falling down, drive safely, or read a book. I was unable to close my left eye so it constantly felt dry and it was hard to sleep properly. I was embarrassed because it distorted my facial expressions and slurred my speech. I gained weight when I couldnít do normal activities and I worried that I might not be able to fully recover. All of this left me feeling fatigued, depressed, irritable, and hopeless.
The doctor gave me prednisone, a steroid that didnít help my condition. Instead it created new problems like increased blood sugar, abnormal thyroid levels, and fluctuating blood pressure which continued to bother me for more than a year. After the first treatment with David Milbradt, the acupuncturist, I could feel my muscles moving a tiny bit.
After one month under the care of Abundance Acupuncture, I fully recovered. At this point in time my condition feels 98% better. My face feels normal with only a little tightness once in a while and I am able to fully enjoy my life. I have also had significant improvement in other symptoms like: muscle twitching, knee pain, and back pain. During the treatments I felt relaxed, hopeful, and trusting. The clinic is clean and inviting and the staff is very helpful, friendly and caring.
I would recommend acupuncture to people who have health problems that drugs canít solve or who donít want to use drug to treat their health problems. We now have an alternative to their health care that works without side effects. We donít need to continue to support the pharmaceutical companies which destroy our bodies when itís unnecessary, costly, and destructive.
More Bell's Palsy Testimonials