Back Pain & Bursitis in the Hip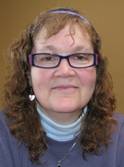 My name is Janna M. I came to Abundance Acupuncture in January, 2011 because I was suffering from upper and lower back pain and bursitis in my hip. I had this problem for three years. I had severe throbbing pain in my upper back and shoulders. I also had hip pain from the bursitis.
The pain made it difficult for me to sleep which led to fatigue, irritability, and a sense of hopelessness. It was difficult for me vacuum and bake. I used a cane to help me walk and even found it difficult to think clearly.
I tried Naproxen, Lorazepam, Trazadone, Tylenol 3 with codeine, Melatonin, Tramadol, Physical Therapy, Chiropractic, and pain injections. These masked the pain, but it was still there.
I began to feel some improvements in my condition after three treatments at Abundance Acupuncture. At this point in time my condition feels 100% better. I no longer use a cane to walk and I am now able to go out walking for exercise. I am pain free and I can vacuum, bake, and think without pain.
More Shoulder Pain Testimonials