Right Side Paralysis: Stroke Recovery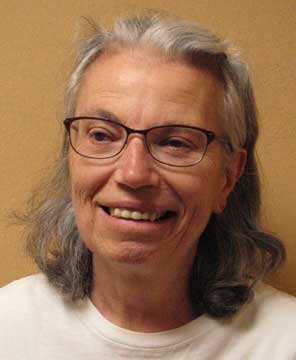 My name is Heidi R. and I live in Watertown. I've been coming to Abundance Acupuncture for 12 years. I have chronic back pain due to arthritis and treatments from this clinic have eliminated the need for strong pain medication and has greatly enhanced my quality of life over the years.
Last July, I was looking forward to retirement after 50 years in the work force; however, on July 3, 2017 everything changed. I awoke not feeling well and decided to go to the urgent care department at the local hospital where I was told that I suffered a stroke during the night. I was transferred to Waukesha Hospital for 2˝ weeks and then released to home care. As a result of the stroke, I lost control of my right side. It affected my walking, my right arm, my speech, and I was restricted to sitting in a wheelchair.
One of my cousins drove me to Beaver Dam every week so that I could receive treatments from Abundance. The first treatments were given in a chair and gradually I was able to get on the table again. My treatments included taking short walks outside in the parking lot while sampling Mulberry fruit from a nearby tree and eventually walking up and down the block.
As well, I received physical therapy from the local hospital for several months. I regained my drivers' license in December 2017. In 2018, I received treatments every two weeks to strengthen my right arm, increase my walking, and it has also helped me to speak more clearly.
In addition to acupuncture, I use the "Y" in Watertown for exercise, which is four blocks from my house. I started with the "Coach Me" program which involved working out three times per week and progressed to targeted exercise and personal training with a trainer. I also do specific exercises at home from my physical therapist that involves range of motion for my right arm including a pulley, weights, and floor exercises. As a result of all of these efforts, I have regained about 75% of my strength back and a great deal of my range of motion on my right side!
Now it has been approximately 15 months since the stroke and I am finally beginning to feel like myself again. My ultimate goal is to return to about 95% of strength and range of motion on my right side. The kindness and respect that I received from the staff at Abundance Acupuncture, as well as the treatments themselves, helped me with pain issues and to make continuous progress.
More Stroke Recovery Testimonials