Relief From Allergies
<![if !vml]>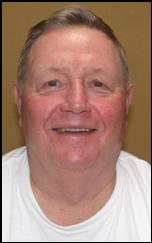 <![endif]>
My name is Jim Braun. I came to Abundance Acupuncture in May 2014 because I was suffering from allergies and appetite problems. The sneezing, runny eyes, and runny nose were so bad that it was difficult to sleep and it also made me feel irritable. My appetite was also hard to control at times.
I began to feel significant improvements in my condition after four treatments at Abundance Acupuncture. Now I feel 100% better. I am free of allergies and my appetite is more under control. I am sleeping better and donít eat as much.
During the treatments I felt calm and relaxed. The clinic is very friendly and the staff shows their concern for the patients. I would recommend acupuncture to anyone because it does help and no drugs are used.