40 Years of Migraines Come To an End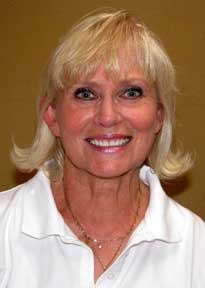 My name is Gloria V. I came to Abundance Acupuncture in July 2014 because I had been suffering from chronic frequent migraines for forty years with the past ten years being the worst. The severe pain was always on the right side of my head and it was often accompanied by nausea and vomiting. They were bad enough that I had to go to the hospital several times for additional treatment. The migraines interrupted my sleep, left me exhausted after taking the medications, and made me feel hopeless.
I tried medications such as Excedrin, Advil, Imitrex, Topamax, and narcotics at the emergency room. The medications caused more rebound headaches and the preventative ones left me feeling lethargic and tired every day.
With the encouragement of my family I began seeking Alternative Medicine and came upon Abundance Acupuncture. After reading migraine success stories from the testimonials on their website I made the first appointment. I began to feel significant improvements in my condition after ten treatments at Abundance Acupuncture and was able to stop using several medications. I felt less lethargic and more alive, the migraines were less intense, and I recovered more quickly after using the imitrex.
David Milbradt reviewed my progress and was not satisfied with the improvements. He noticed that my morning headaches were the same type of headaches that his dentist friend, Jack Stellpflug, D.D.S., had been treating successfully and he referred me to Jack. I continued with the acupuncture and Jack Stellpflug fitted me with a dental appliance like a small mouth guard which I started wearing at night. That was the end of the migraines.
Now, for the first time in 40 years I have gone an entire month with no migraines. I have more energy, sleep better, and my bowels are regular. I feel like my organs finally have a chance to cleanse. I have also had significant improvements with my back pain and occasional sinus headaches.
The clinic is clean and easy to find. During the treatments I felt relaxed, warm, and well cared for by the wonderful and professional staff. I would recommend Abundance Acupuncture to anyone. They educated me on proper diet, pointed out things that were triggering my migraines, and they were able to crack my case and find the reason for my years of suffering. They solved the puzzle without pills and helped me care for my body as we all deserve! Today I can attend functions that I didnít have the energy to go to before and now I can do it with a great attitude.
More Migraine & Headache Testimonials
More Medication Elimination Testimonials