Relief from Back Pain & More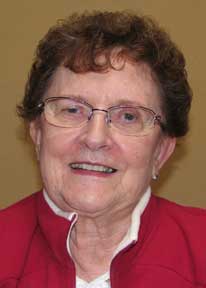 My name is Shirley J. I came to Abundance Acupuncture in November of 2014 because I was suffering from back pain (lumbar spine) and numbness in my fingers. For six years my back pain has made it difficult to sleep and left me feeling fatigued, irritable, depressed, hopelessness, and sometimes embarrassed.
It was hard for me to do housework, go shopping or cook meals. It was also difficult for me to work at my volunteer job where I need to stand for long periods of time.
I tried medications such as Tylenol, Vicodin and Tramadol. I also tried chiropractic care and cortisone injections. Sometimes they provided relief and sometimes not so much.
I began to feel some improvements in my condition after a few weeks of treatments at Abundance Acupuncture. At this point in time my condition feels 80% better. Now I can get more things done at home and I am able to stand longer at work without having to take a break. I have also had significant improvement in other health issues like my itchy scalp, the spider veins in my legs and the numbness in my fingers.
During the treatments I felt comfortable and relaxed. The clinic is modern and clean. It is located in a nice area of Beaver Dam and the staff is friendly and helpful.