Jessica's Natural Induction
<![if !vml]>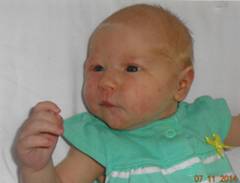 <![endif]>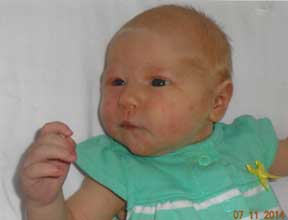 My name is Jessica. I came to Abundance Acupuncture in June 2014 because I was pregnant, past my due date, and wanted my labor to start naturally. My doctor wanted to use medical intervention to induce labor because my previous birth had required a C-section, but my Doula advised me to try acupuncture as an alternative solution.
During my last trimester of pregnancy I had muscle cramps in my groin, difficulty sleeping which left me feeling fatigued, and my legs, ankles, and feet had begun to swell up significantly. At the end of my pregnancy I was feeling anxious and stressed out about having labor induced and the possibility of going through another C-section. I would wake up in the middle of the night with my mind racing and stay awake for hours.
I started feeling better after my first treatment at Abundance Acupuncture. I could sleep more soundly and felt less stressed about the pressure to have a medical induction. With a few more treatments I also notice significantly fewer leg cramps and less swelling in my legs and ankles.
My experience with Abundance Acupuncture was truly perfect. With my very first phone call I could feel their compassion and a sincere desire to help. Scheduling was extremely flexible which was really important because my doctor had given me a very limited time to delay before starting induction. The information and knowledge which the acupuncturists provided helped me to understand how my body works in different situations. Everyone was very intuitive and they listened to my concerns and questions. During treatments I felt completely relaxed and absolutely stress free!
Best of all I truly believe that acupuncture helped my body prepare for labor and child birth which in turn resulted in a successful natural labor and birth!! I thoroughly enjoyed my entire experience at Abundance Acupuncture.