Motion Sickness and Digestive Disturbances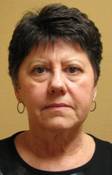 My name is Carol K. I came to Abundance Acupuncture in December 2009 because I had suffered from severe digestive disturbances for 42 years. These episodes lasted 30-90 minutes and started with a dull ache behind my breast bone that felt like an internal blockage. This ache intensified and caused terrible pain, forceful vomiting, and diarrhea which were all accompanied by profuse sweating and uncontrollable body trembling. These incidents made it difficult for me to go out to eat with my friends and husband without anxiety that I might get sick and be embarrassed because I had to leave the meal.
During the last year I have also had problems with motion sickness whenever I was driving in a car or going to higher altitudes. My motion sickness became an even bigger problem when we purchased a large SUV. We had planned a road trip to the West Coast for January and February and I was concerned about if I would be able to enjoy the trip, especially the high passes in the Rocky Mountains which had been a major problem in the past.
To help my digestion I tried Zypan and Ginger Root which were somewhat helpful but not always dependable. I began to feel some improvements in my condition after that first treatment at Abundance Acupuncture and I have not had any digestive incidents since my first treatment. At this point in time my condition feels 100% better. I now feel "safe" that my digestive problems are in my past and I am able to go out to eat and enjoy a relaxing meal when ever I want.
My motion sickness is also a thing of the past. I took several smaller trips with no motion sickness before we embarked on our trip out to the West Coast. I thoroughly enjoyed the venture because I was able to look around at the scenery (not possible before), read maps, and even a book!! The 10,000 foot altitude did not pose a problem either!
Acupuncture has also given me significant relief from sciatic pain which bothered me after an extended airplane trip.
During the treatments I felt a peaceful, relaxing sensation and after each treatment I felt a renewed sense of calm. The clinic is clean, has a relaxing atmosphere, and the staff is friendly, kind, and helpful. I recommend acupuncture to anyone for any condition because I'm a firm believer in helping the body heal itself through NATURAL venues, by correcting the problem, rather than through the use of medications that may have serious side effects.
Thank you! Carol K.
More Digestive Problem Testimonials