Sufficient Lactation Restored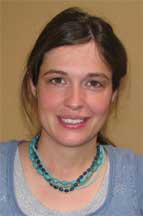 My name is Elizabeth L. I came to Abundance Acupuncture in September 2013, because I was suffering from a lack of milk supply for my three month old son. I had been successfully nursing him from birth, but began to have trouble keeping up with his demand for ever more milk. This went on for three weeks and it became more and more frustrating because I was trying to feed him every hour while also tending to my four older children's needs.
This situation gave me both emotional and physical stress. I wasn't sleeping well and I felt hopeless and inadequate when I couldn't satisfy my baby's desire for food. It was difficult for me to take him anywhere where breastfeeding was not socially acceptable. I tried drinking extra water, but just ended up having to go to the bathroom all the time.
I began to feel significant improvements in my condition after one week of taking a Chinese herbal formula that benefits lactation. At this point in time my condition feels 100% better. I now feel that the milk supply is sufficient for my son's needs and he can wait longer periods of time between feedings.
I have also had significant improvement with other symptoms. I feel less stressed out in my daily life and this allows me to be a calm figure in my children's lives.
The clinic is a soothing environment and the staff is positively hopeful! I would recommend acupuncture to anyone who has physical issues which can not be resolved by self assessment and diet modifications.