Fibromyalgia for 14 Years and Weight Loss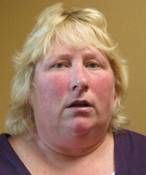 My name is Sylvia S. I came to Abundance Acupuncture in November, 2010 because I was suffering from fibromyalgia and diabetes. I had fibromyalgia for over 14 years. It made my legs feel like I was walking thru wet cement and my arms felt like they were loaded with heavy weights. I had aches and pains that made it difficult for me to sleep and the fibromyalgia made me feel fatigued, depressed, irritable, hopeless, and embarrassed. It was difficult for me to feed the calves on our farm, clean the house, work on my sewing projects, or even enjoy my kids and grandkids.
I tried medications such as diclofinac and amitriptyline, and biofeedback sessions to resolve this problem but, I had allergic reactions to the medications and no results with the biofeedback. I began to feel significant improvements in my condition after two treatments at Abundance Acupuncture. At this point in time my condition feels 40-50% better. I now feel more energetic, am able to exercise more, do more stuff around the house, and enjoy my grandkids. I have also had significant improvement with other health issues: I feel less depressed and Iíve lost 25 pounds.
During the treatments I felt relaxed, and comfortable. I would recommend acupuncture to anyone because of the relaxing environment and the very caring staff.
More Fibromyalgia Testimonials