Back Pain, Headaches, & Thyroid Trouble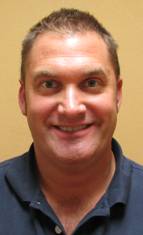 My name is John K. I came to Abundance Acupuncture in May 2009 because I was suffering from chronic low back pain and related sciatic pain in my right leg that had bothered me for 20 years. Sometimes my back and leg would hurt so bad that I had to lay on ice and even that didnít relieve the pain for long. I had difficulty doing everyday tasks because of the pain. I always had to watch how much work I was doing because I knew that it could flare up at any time. I had to limit activities that I enjoyed, sleeping was difficult, and I ended up feeling fatigued, irritable, depressed, and hopeless.
I also had persistent headaches that went on for days and days, difficulty with concentration, and an over all feeling of sluggishness that was related to a recent diagnosis of Hypothyroidism.
I tried over the counter medications such as acetaminophen and aspirin combined with caffeine. I also tried chiropractic which helped temporarily, but the pain always came back. I actually felt some pain relief after the first treatment at Abundance Acupuncture and after seven treatments there were significant, lasting improvements.
At this point in time my condition feels 99% better. All the pain is gone and if I get a little sore after doing something the soreness goes away quickly. I am able to participate in physical activities, I am sleeping better, I feel better emotionally, and Iím not as irritable. The headaches are gone and my body does not ache the way it used to. My overall energy has improved and I can concentrate better because I donít have that cloudy feeling in my head.
During the treatments I felt relaxed and comfortable knowing that my symptoms were improving. The clinic is very welcoming and the staff is friendly and knowledgeable.
I would recommend acupuncture to everyone who is suffering from pain because I know it worked for me and will work for anyone. In the beginning I was skeptical about the process but after my first two visits I was convinced it was for real. It has improved my lifestyle, and now that I can be more active, I hope to see even more improvements. I would recommend Acupuncture over medicine any day; the results are better and acupuncture will not harm your internal body.
More Back Pain & Sciatica Testimonials
More Headache Problem Testimonials