Back & Neck Pain and Migraines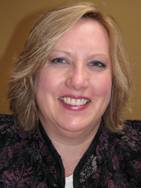 My name is Pam K. and I came to Abundance Acupuncture in September 2007 for a free consultation. I met David during our company health fair of which he happened to be a vendor. On the day of the health fair, I was dealing with some severe shoulder and neck pain and he administered a couple of acupressure treatments and I immediately had relief from the pain. I scheduled a free consultation with his office; however, I did not actually start treatments until January 2008.
I have been suffering from chronic lower back pain for twenty years due to a back injury that I incurred when I was 19 years old. Because of a weakness in my spine in the lower back, I had also been diagnosed with a bulging disk when I was 39. When my back would go out, it would literally put me on my knees. I have treated this condition with muscle relaxants, ibuprofen, chiropractic and physical therapy. The condition would improve but never go away. These lower back attacks could happen once a month or twice a year. I never knew when, but I usually had some minor discomfort before it would happen, although not always. If I felt the back attack coming on, I would take ibuprofen and get a chiropractic treatment as soon as possible. However as I noted, I didnít always know when there would be an attack.
I have also been suffering with upper back, shoulder and neck pain for the past eleven years, which I believe is due to many hours of computer work daily. There have been days when this pain would also trigger a severe tension or migraine headache.
Because of these major health issues, I was personally dealing with chronic fatigue, which in my own opinion, was also leading to some depression. Even though I wanted to be happy and active, I just didnít have the energy. It took all of my available effort to accomplish the smallest tasks on some days. There was sort of a snowball effect with lead to other issues. I am hypothyroid, so weight gain is a constant issue and when you donít have any ambition for any physical activities after work, exercise isnít an option and weight gain is inevitable. My mental health was to the point where I would wake up to go to work and would count how many hours it would be until I could come home and take a nap! Not much for any quality of life since most every day I would take a nap after work. In 2002, I also took on the undaunting task of returning to college full time to pursue my bachelorís degree. So between full time work, school, mother and anything else, I realized I was a physical wreck.
I didnít know of anyone that used acupuncture, but I felt that since I had tried so many different avenues for pain relief and was never really pain free, I decided to give acupuncture a try. When I had my initial consultation, I wasnít sure that I liked everything that I was told because it meant making some life changes for me and I wasnít sure I was entirely ready for some of those changes. I have to admit that I was a bit nervous about being stuck with multiple needles. However, David was very good with my initial treatments and that helped to calm my nerves during the treatments. After my first four treatments, I already had relief from the lower back pain. I didnít understand it, but for the first time in twenty years, I could lay on my back without discomfort. I have basically had no lower back pain since early February!
The next area that we started working on in my treatments was the upper back, neck and shoulder pain. This has been more challenging since I never really get to give that area any rest. My full time job requires me to be on the computer for many hours daily and my school work also drove many nights of computer work also. As of today, this pain and discomfort is minimized by at least 70-80 percent from what it was when I started treatments.
Because of these improvements, we have been able to work on other health issues. I had on birth control pills for ten years. After starting acupuncture treatments and learning more about Chinese medicine, I went off the pill in March. We are still working on regulating my monthly cycle and all of the side affects, but there are improvements after two months.
My energy levels have dramatically improved from where I was in January. I no longer have to come home to take naps and have begun an exercise routine. I have been able to lose some weight, although it is a slow process, but it is better than the constant weight gain that I had been experiencing for many years.
I am grateful to the entire staff at Abundance Acupuncture for working with me and my health issues. They are very easy to talk to and listen to my concerns. They are truly excited to see my improvements and give me back a meaningful and productive life again! I have recommended Abundance Acupuncture to many people. I truly donít know where I would be today without them. I know I would not be as happy and energetic as I am now! I feel like a whole new person!