ASTHMA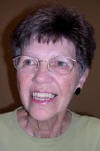 My name is Judy Z. I came to Abundance Acupuncture in June, 2007 because I was suffering from Asthma and degenerating disc disease. I had this problem for about twenty years. I had crackling and popping sounds in my lungs and had difficulty breathing at times. It caused me to feel fatigued and depressed and made it difficult for me to sleep and to exert myself.
I tried medications such as Advair and Nasanex but I just didnít want to continue inhaling these medications. I began to feel some significant improvements in my condition after four treatments at Abundance Acupuncture. I had my regular doctorís appointment on October 2nd. He said that a lot of patients were coming in with asthma, but when he listened to my lungs he said there was definite improvement. At this point in time my condition feels 90% better. I can now take a deep breath and donít have the congestion I had before. I am able to walk up a hill without being out of breath. I have also had significant improvement in my neck and back pain which with exercise is now under control.
During the treatments I felt relaxed. The clinic is professional and the staff is so very friendly. I would recommend acupuncture to anyone with health problems because only if you come can you obtain results. Thanks to Margo who always had a smile and pleasant conversation. Thanks to Jonah for always making me feel relaxed. I feel more like a friend than a patient.