ARTHRITIS ALL OVER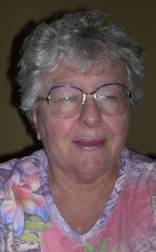 I wish to write this letter to thank you once again for the relief your treatment gave me on my worst day and continues to give me with each treatment. My problems when I came to you were Arthritis in both knees, both hands, stenosis in lower spine, and hip pain. I was really hurting all over. This all started in 1994. I had become very limited in what I was able to do. This was very discouraging for me.
Prior to coming to you I had doctored with many specialists and a chiropractor. I tried many treatments and medications with no relief. When I first came to you I was really in pain. After 3 treatments I received relief from my pain. Prior to my 5th visit I had severe pain in my good knee for two days. I didn't really think that I would get complete relief from this pain, but I did! On my 5th visit I was completely pain free. My first pain free day since 1994. HOORAY!! I could hardly believe it!! I was convinced I would never have a pain free day the rest of my life. I was wrong. I have had several pain free days thanks to David.
I now know and believe that I can be pain free for the rest of my life, regardless of my age. To be pain free changes your life. You are more positive about all the things you are able to do once again. It feels GREAT! You and your staff are very kind and committed people. You care about your patients. That is so‑o important. I wish I would have committed myself to Acupuncture much sooner. I will never be without it again. You are a GREAT TEAM!
Thank you to All of You from a Very Grateful Me.
Sincerely,
Jane F.
June 28, 2005