Relief From Chronic Foot Pain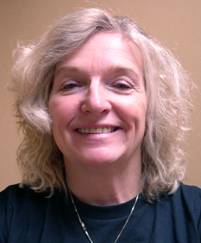 My name is Susan L. I came to Abundance Acupuncture in March 2007 because I was suffering from chronic foot pain which was progressively getting worse when I had to be on my feet for lengthy times or when I started to walk again after sitting. I could not get moving and it hurt so much that I was in tears. Also my right knee had a meniscus tear and needed surgery, and I had severe neck and shoulder pain. I had this problem for five years and my feet hurt to put shoes on, walking was dreadful, moving fast was impossible. I took up to six Tylenol daily just to keep moving and to get through days. My knee made me wince with pain when I moved in the wrong direction or the weather was damp. My neck hurt constantly and was even worse if I lifted the vacuum cleaner or groceries.
It also caused fatigue, depression, irritability, hopelessness, and embarrassment. I felt embarrassed for my husband walking with me and waiting for me. I felt resentment because there was no way he could understand my pain. I was also very moody and made it difficult for me to do my daily housework, take walks, exercise, and enjoy the simple pleasures of life.
I tried medications such as arthritis Tylenol, Alieve, and Ibuprofen. I tried physical therapy and chiropractic for my neck and they stretched my neck so it was better for short periods of time, but the pain always returned.
I began to feel some improvements in my condition after two or three treatments at Abundance Acupuncture. At this point in time my condition feels 70% better. I now feel like I have a new lease on life and I get better and stronger every time I have a treatment. I am able to walk faster and longer, my moodiness has turned into a pleasant, happy person, my knee is improving and my neck feels much better.
I have also had significant improvement in other symptoms like urinary incontinence and feeling cold from poor circulation. I also have less low back pain and less achiness throughout my body. During the treatments I feel energy moving through my body, tingly feelings, warm feelings, and very relaxed. The clinic is peaceful and relaxing and the staff is pleasant and courteous. I would recommend acupuncture to everyone in pain because it is working for me.