Fibromyalgia and TMJ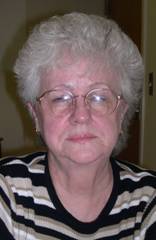 My name is Marge and I have been a client of David Milbradt for several months. I was diagnosed with Fibromyalgia and TMJ. I also had back and shoulder pain.
I have been going to doctor after doctor looking for help to ease some of these ailments, only to be prescribed medications that I can not take. I thought of Acupuncture for some time but did not know where to go.
I saw David's brochure at a Chiropractic clinic and thought that I had found my answer. After meeting with David and his staff I felt very comfortable with the choice I made. David treats you with a sincere concern for your well being. I feel better for having the experience of Acupuncture. My Fibromyalgia is better, my trick finger does not require surgery, and I see the chiropractor less often.
My treatments are almost done and I will miss going for them now that I am feeling better. Margo, Shari along with David made you feel very special. They were always friendly and helpful. I know where to go now for help if needed. Thank you David, Margo and Shari.
Marge S.