Effexor Withdrawal

I came to Abundance Acupuncture August 16, 2007 because I was suffering from withdrawals from the antidepressant Effexor. I was given Effexor as a substitute for Hormone Replacement Therapy (HRT). After discovering that it did not help I followed the standard tapering dose to wean myself off of this drug. The withdrawal symptoms caused severe joint pain, uncontrollable shaking of my brain (brain shivers), headaches, nightmares, vertigo, vomiting, and disorientation.
It also caused difficulty sleeping, irritability, and hopelessness. It made it difficult for me to work and function normally. I was unable to work for approximately 10-12 days. I tried the medication Lorazepam which was prescribed by a doctor at the Emergency Department at the hospital, but I discontinued after finding out how addictive it is.
I began to feel some improvements in my condition after 2-3 treatments at Abundance Acupuncture. At this point in time my condition feels 100% better. I now feel as I did before taking the Effexor and I am able to function normally. During the treatments I felt relaxed and had some electric current type sensations with some of the needles. The clinic is warm and inviting and the staff is friendly and courteous.
I would recommend acupuncture to any because it works. I have tried acupuncture in the past for stomach and digestive problems which it helped as well.
NECK PAIN & PREDNISONE WITHDRAWAL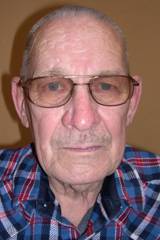 In February of 2001 I had Polymyalgia Rheumatica which was very‑crippling and painful. The only thing that helped me was taking a large amount of Prednisone which unfortunately has many side effects. Eventually, the severe pain lessened and I was able to take a smaller amount of Prednisone. I was, however, left with residual pain in my neck, shoulder and collar bone. I suffered with this for many years even being unable to turn my neck very far from side to side. I tried many times to completely quit taking Prednisone, but each time I did the pain would get worse.
I became very discouraged because any time I tried to do even minor work or anything that required me to be on my feet for any length of time, I would have more pain. Pain seemed to rule my life affecting so many aspects of it such as being unable to take a trip to visit with family or having to watch others do things around the house and yard that I used to be able to do.
I heard about acupuncture through an acquaintance of my wife. That person spoke very highly of David Milbradt and how much he had helped her. I went to the acupressure workshop in this past December, learned more and signed up for a free consultation.
I started treatments in December and after the first three treatments felt pain free for the first time in many years. I can turn my head from side to side now without pain and with continued treatment I am for the most part without pain. I plan on continuing having treatments until I am cured. Recently I had some knee and leg pain and David treated that, too. I am amazed at how good I feel every time I have a treatment. At this time, I have cut down the amount of Prednisone I'm taking and soon will be completely off of it.
Coming to the clinic is a very uplifting experience. David, Margo, Sheri and Joel are very caring. Everyone is as happy and excited as I am when I tell them how great I feel. I am starting to feel more optimistic and enjoying life more. I have and will continue to recommend Abundance Acupuncture to others.
Dick S. April 22, 2006